Large dog, small apartment and in need of spot a to store more items? Then you've come to the right place! I've found the cutest ottomans with storage that you just have to get your hands on.
Finding a place to kick your feet up can feel like a struggle when you live in a small space- especially when your fur companion is almost as big as you are! I know better than anyone how important it is to have furniture that's multi-functional. I cannot tell you the amount of times I've been frustrated with not having a place to store Miles' and Humphrey's toys in the living room when they weren't playing with them. I remember stubbing my toe on many an extra-large bone in the middle of the night. Thank goodness those days are over!
If you are also sick of tripping over your large dog's toys, check out these stunning ottomans with storage compartments!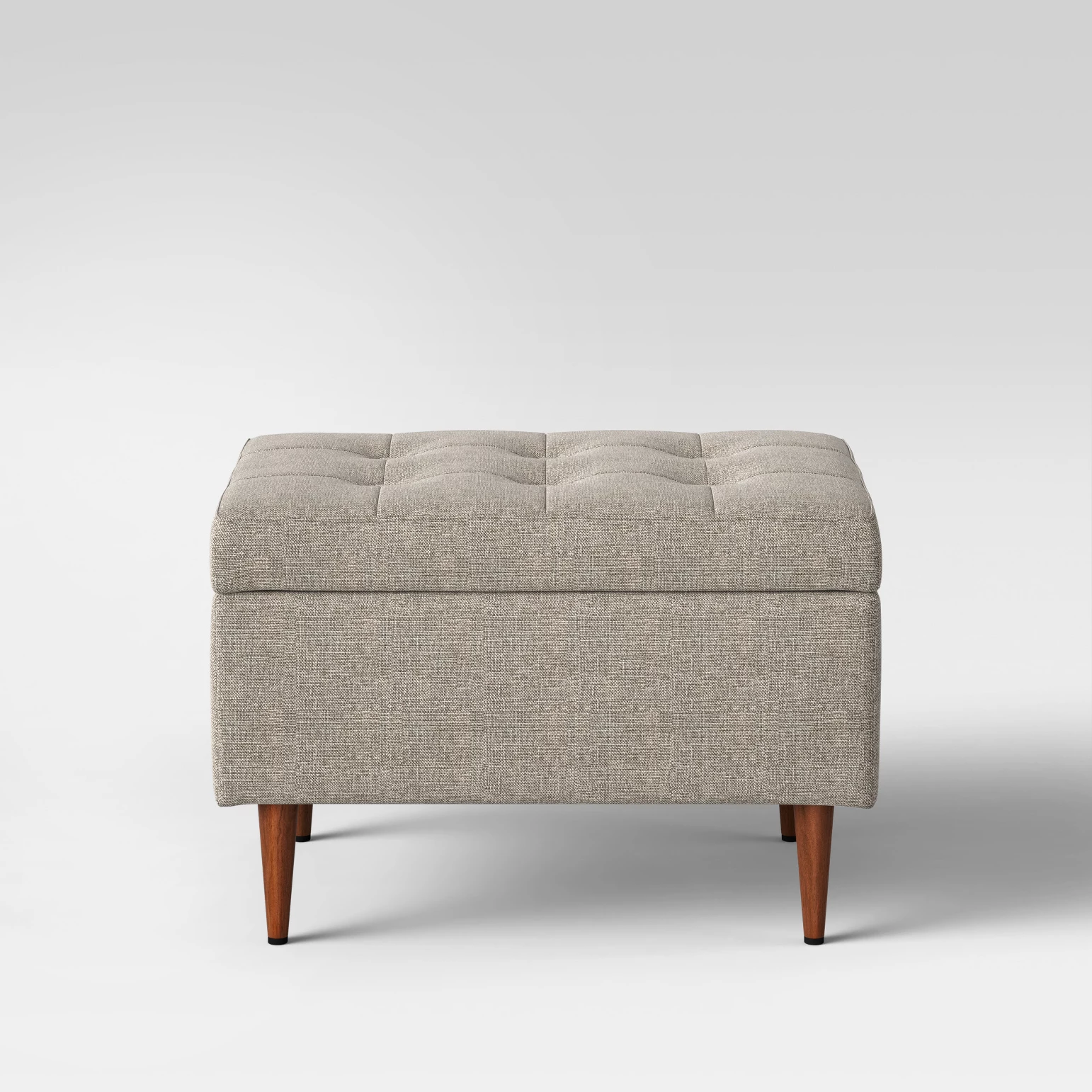 I'm a HUGGGEEE fan of the Project 62 line at Target! The pieces are timeless and I can't get enough of the mid-century modern look. This piece would look good in both the living room or your small office! At $110, it's a steal! You can get your hands on it here!
This adorable ottoman is perfect for tiny spaces! It comes in eleven colors and is available right on Amazon! It's also under $60 bucks- what's not to love? Get yours here!
At 44inches in length and 25inches wide, this ottoman is the perfect replacement for a coffee table in your living room. Since it's 16inches deep, you can store everything from dog toys to board games, to books inside of it! You can customize it as well! Purchase it here!
This amazing ottoman comes with not just storage but trays for you and a friend! It arrives already assembled and comes in a variety of colors. You can grab yours here!
With these great ottoman options, you'll soon be able to keep your place tidy and relax all at once!